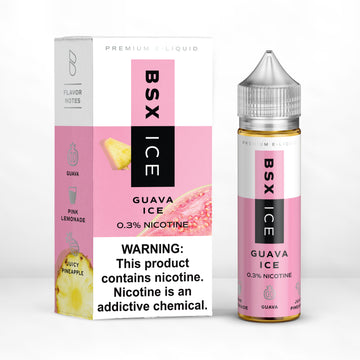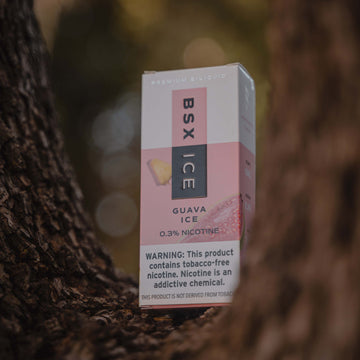 Icy pink lemonade meets an exotic blend of tropical guava infused with juicy pineapple slices. You can vape this perfectly chilled tropical masterpiece any time any any place.
Reviews
Customer Reviews
Summer Time
Long time user of Strawberry Blast. Former smoker of 45 years using menthol smokes I thought maybe try something new for the heat of summer. Now on my VAYKA in Missouri going to water parks and the temps are 103 some ice in your throat might be good. The flavor is a bit sweet but not over powering. So you get like this great summer taste of Pink Lemonade and Guava tastes like a hybrid between a strawberry and a pear. Not my daily flavor but a great back up for summer time heat!
Redefining Premium
From our certified ISO and GMP certified facility to our exclusive, custom molded bottles, our relentless pursuit of perfection ensures an exhilarating experience of complex, layered flavor.

Responsible Manufacturing
• Manufactured in ISO & GMP Certified Facility
• 24 Hour Surveillance of Mixing & MFG Areas
• Full Traceability, Transparency & Documentation
• Child-Proof Caps & Tamper Evident Seals

High quality materials & Ingredients
• REACH Compliant PG/VG & Nicotine
• Nicotine Consistency testing
• Flavor Consistency testing

Passion for Excellence
• Incredible Customer Service
• Award Winning Flavors
•Innovative Product Development