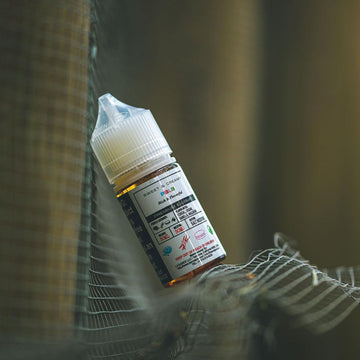 Get reacquainted with an award winning classic from the Badge Collection now available in Nic Salts. PBLS is a sophisticated dessert blend of fruity cereal, rich sweet cream and delicate French macarons. This all time favorite will be sure to have you coming back for more.  
Reviews
Customer Reviews
08/02/2023
Brell C.

United States
Almost as good as Blueberry Cake
I normally prefer Blurberry Cake and/or Butterscotch. However, PBLS is a close second. Similar in concept to Crunch Berry but slightly different flavor. Just different enough to be better than Crunch Berry. If you like sweet, dessert flavored vape juice, give PBLS a try. You won't be disappointed.
Redefining Premium
From our certified ISO and GMP certified facility to our exclusive, custom molded bottles, our relentless pursuit of perfection ensures an exhilarating experience of complex, layered flavor.

Responsible Manufacturing
• Manufactured in ISO & GMP Certified Facility
• 24 Hour Surveillance of Mixing & MFG Areas
• Full Traceability, Transparency & Documentation
• Child-Proof Caps & Tamper Evident Seals

High quality materials & Ingredients
• REACH Compliant PG/VG & Nicotine
• Nicotine Consistency testing
• Flavor Consistency testing

Passion for Excellence
• Incredible Customer Service
• Award Winning Flavors
•Innovative Product Development